Install 600+ Premium Fonts in Samsung Galaxy Device
All Samsung Galaxy phones have features to change the font style. Some of these fonts are available for free but you may have to pay for most of the premium fonts. In this post, we have discussed how to download premium fonts for free in Samsung Galaxy Device.
| | |
| --- | --- |
| Application Name | Mono Fonts |
| File Type | Zip |
| Fonts | 600+ |
| Supported Model | All Samsung Device |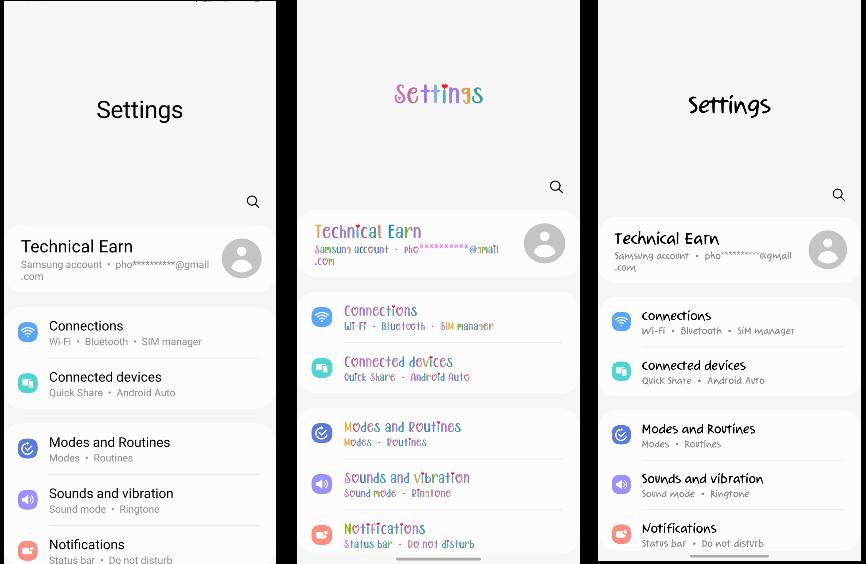 How to Change Fonts Style
Step 1: Open Settings
Go to your device's settings by swiping down from the top of the screen and tapping the gear-shaped icon in the top-right corner.
Step 2: Navigate to Display
Scroll down and find the "Display" option. Tap on it to access display settings.
Step 3: Select Font Size and Style
Under the "Display" settings, you'll find "Font size and style." Tap on this option to open the font customization menu.
Step 4: Choose Your Font
In the "Font size and style" menu, you can select a new font style from a list of available options. Samsung typically offers several built-in fonts to choose from.
Step 5: Download More Fonts (Optional)
If you don't find a font that suits your preferences in the built-in options, you can also download additional fonts from the Samsung Galaxy Store. Simply tap on the "Download fonts" option, browse the available fonts, and select the one you like.
Step 6: Apply Your Chosen Font
Once you've selected your preferred font, tap "Apply" to confirm your choice. Your Samsung device will apply the new font system-wide.
Samsung Font Recommendations
Here are some popular fonts to consider for your Samsung device:
Samsung Sans: This font is designed to work seamlessly with Samsung devices. It offers a clean and modern look, making it a great choice for a consistent and polished appearance.
Roboto: Developed by Google, Roboto is known for its readability and versatility. It's an excellent choice if you want a simple and elegant font.
Open Sans: Another Google creation, Open Sans is a friendly and easy-to-read font. It's an excellent choice if you want a more relaxed and approachable look for your device.
Lato: Lato is a versatile and stylish font that can add a touch of sophistication to your device. It's known for its balance between formality and readability.
Samsung Free Font Download
Only 3 font styles are available for free on Samsung Galaxy phones. Here we have provided the download link of mono font zip file. You can download 600+ font styles of your choice for free.
1. Download the "Monofont ZIP" file
2. Extract them out in the Internal Storage in MONOFONT Named Folder.
3. Move to internal storage in folder name monofont.
4. Install #mono_fonts installer v2.1.apk first! Don't install any font! It may or may not work!
5. Open MonoFont app on home screen.
6. Allow "Install Unknown Apps" permission and install 600+ premium font style.
Video Guidance:
Conclusion
Changing fonts on your Samsung device is a simple yet effective way to personalize your user experience. With the wide range of font options available, you can transform the look and feel of your device to match your unique style and preferences.
Whether you prioritize readability, aesthetics, or personalization, Samsung's font customization options make it easy to create a device that truly reflects you. So go ahead, explore the fonts, and make your Samsung device uniquely yours.