Enable Notification Light For Samsung Device
The absence of a dedicated notification LED light on many Samsung phones can be attributed to a combination of design choices, changing trends, and alternative notification methods. A notification light provides a quick and easily noticeable visual alert when you have unread notifications. Different colors can indicate different types of notifications.
When your phone is in silent or vibrate mode, the LED notification light can indicate that you have incoming notifications, even when your phone is not making sounds or vibrating. This is especially useful in meetings, theaters, or other situations where audible alerts would be disruptive.
Why is there no physical notification light on samsung phones?
Design Aesthetics: Manufacturers aim for sleek and minimalist designs, and having a visible LED can disrupt the clean look of a phone. Users often prefer an uncluttered front face without additional elements like LED lights.
Display Technology: Many Samsung phones use AMOLED screens, which are known for their deep blacks and power efficiency. Features like Always-On Display (AOD) can convey notifications without the need for a separate LED, making use of the screen itself.
Alternative Notification Methods: Manufacturers have developed alternative notification methods like AOD, edge lighting, screen flash, and flashlight notifications. These methods provide more information and interactivity than a simple LED light.
Space Constraints: As smartphones have become thinner and more compact, there's limited space for additional hardware components like a dedicated notification LED. Manufacturers must prioritize other features and components.
Cost Considerations: Eliminating the notification LED can reduce manufacturing costs, which can benefit both manufacturers and consumer.
Enable Notification Light on Samsung Phone
Samsung Galaxy phones don't have a physical notification light. This technique allows you to set around the front camera as an LED strip by an application. It works on Samsung Galaxy new and old models. So, if you want notification reminder on your phone while the screen is off, install this app on your device and follow the steps below.
| | |
| --- | --- |
| Application Name | AodNotify |
| Installs | 1M+ |
| Play Store Rating | 4.5* |
| Android Version Required | Android 9.0+ |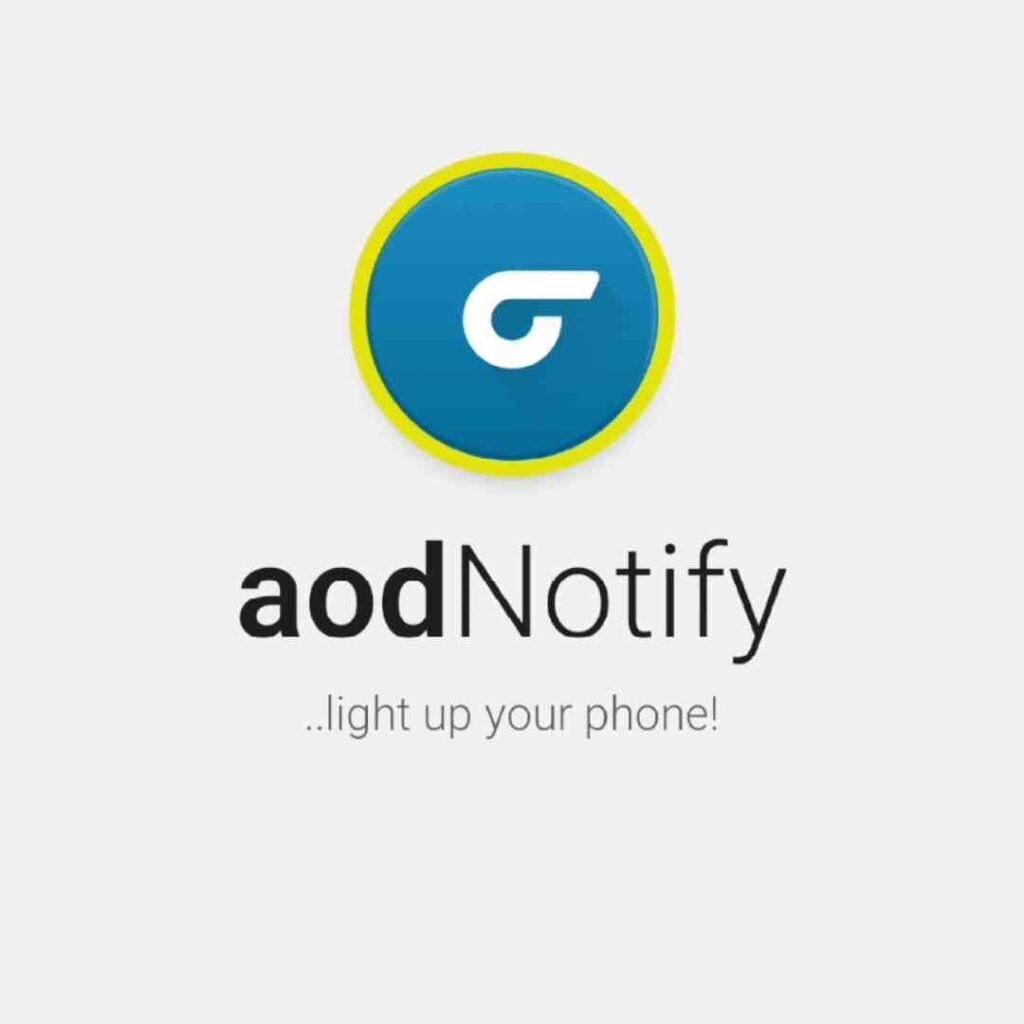 How to Use AodNotify Application
Download the Application from the end of this blog post. then allow some permission to work in the background.
After install it, You can find it in your app drawer by the name of aodNotify.
Tap on the Next button as soon as you open the app
You need to give some permission to run the application.
otherwise the app will not work even if it is installed. So carefully enable the all necessary permission.
Select Apps
Now turn on the apps from which you want to see notification light. We turn on of Facebook, Instagram, Message, Phone call and WhatsApp.
Notification Access
Notification access > aodNotify > Allow Permission.
Change Settings
Stop optimising battery usage? > Allow.
Change system settings > aodNotify > Allow Permission.
Always on Display
Turn on Always on display > select Show Always.
Draw on Screen
Next > Installed apps > aodNotify > Allow Permission
Friends, go to home page after allowing these permissions. We see this kind of Interface on the home page of Aodnotify app. Now we will customise Notification light.
A) Notification Tab
From here, we can turn on and off the notification light of any application.
After this, in battery section, we can set phone charging light and low battery light. But for this we need to purchase premium version.
Phone Unlock – To save the battery you can keep notification light off when mobile is unlocked.
B) Notification Light
Style – Do you want notification light around camera or in full screen? I will suggest you around camera edge
Effect – we get so many effects here, But we can use only 3 effects for free.
Dimension – Here, we have to adjust notification light according to camera hole.

For center punch hole camera: Thikness 70%, Resize -41%, X 0px, Y 70px.
For waterdrop camera. Thikness 75%, Resize -35%, X 0px, Y -14px.

Display Time – after receiving notification, how long you want notification light. It can be set for maximum 5 minutes for free.
C) Settings Tab
In the settings, allow 'Hide on Call'
D) Colors Tab
We can change color of Notification light from here. Select your favourite color by clicking on default color. Friends, we can do more customisation in its prime features. For example, setting different colors for different apps etc.
When a notification comes to your phone, you will see such a beautiful lights around the notch.
How to Download aodNotify App
First of all open Google Play Store on your device
Tap on search bar & Find aodNotify
Select This Application and install it on your phone
You can download from here